Strewth! This thing is growing in popularity.
This was the 6th time that Avoriaz saw so many people do the famous 'Star Wars' run in the near-buff. This picture above is for attention only… next year there maybe that many. I think they are thinking the end of March again.
We even saw our American ex HOFNAR crew member #representing!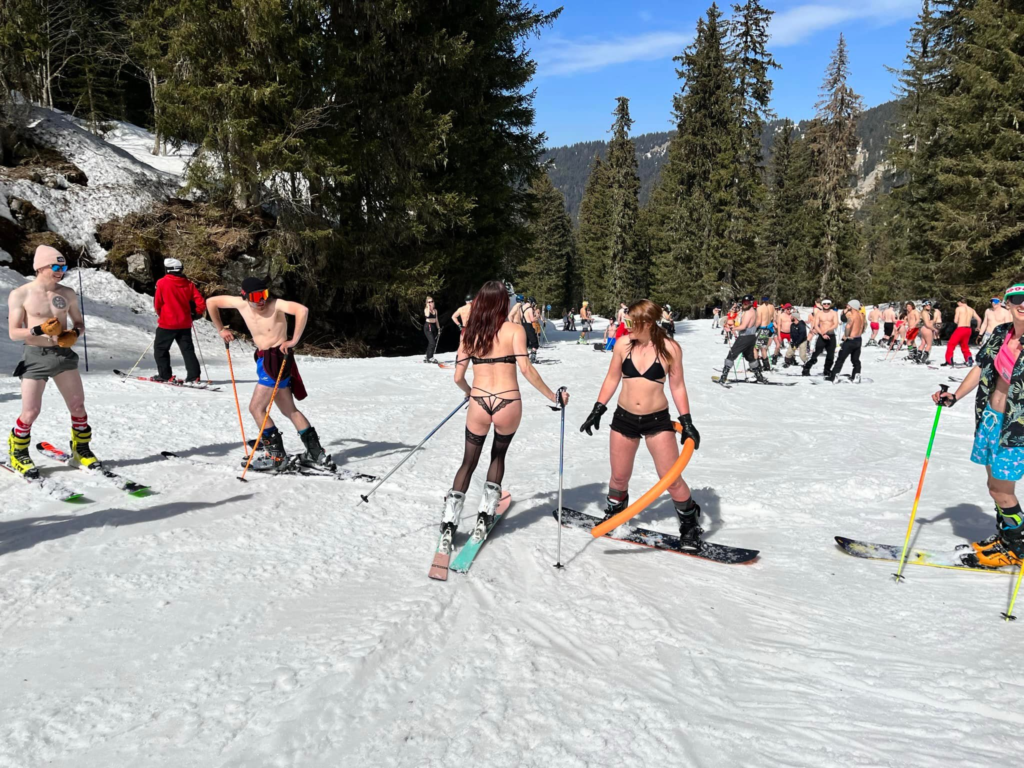 Bring on March 2023, I'm packing my mankini.. you in?!