Last year (2018/19 winter) the all area Portes du Soleil lift pass was 268euros. It is a lot of money, but we do see almost every year new lifts and investment in our 'back yard.'
Over in Les Gets there is currently a dirty great big hole in the hill to the right of the Grains d'Or chairlift. Here they are putting in a reservoir to help supply the snow cannons of the 'Ranfoilly' bowl, and meanwhile up on the Nyon the red slope has been blasted and made a touch wider.
The big news though is that the slow what-is-that-there-for lift of Lechere is being replaced.
It's the kind of flat one that takes you from Lindarets to the bottom of the Mossettes lift. (The really long lift that takes you up to Switzerland).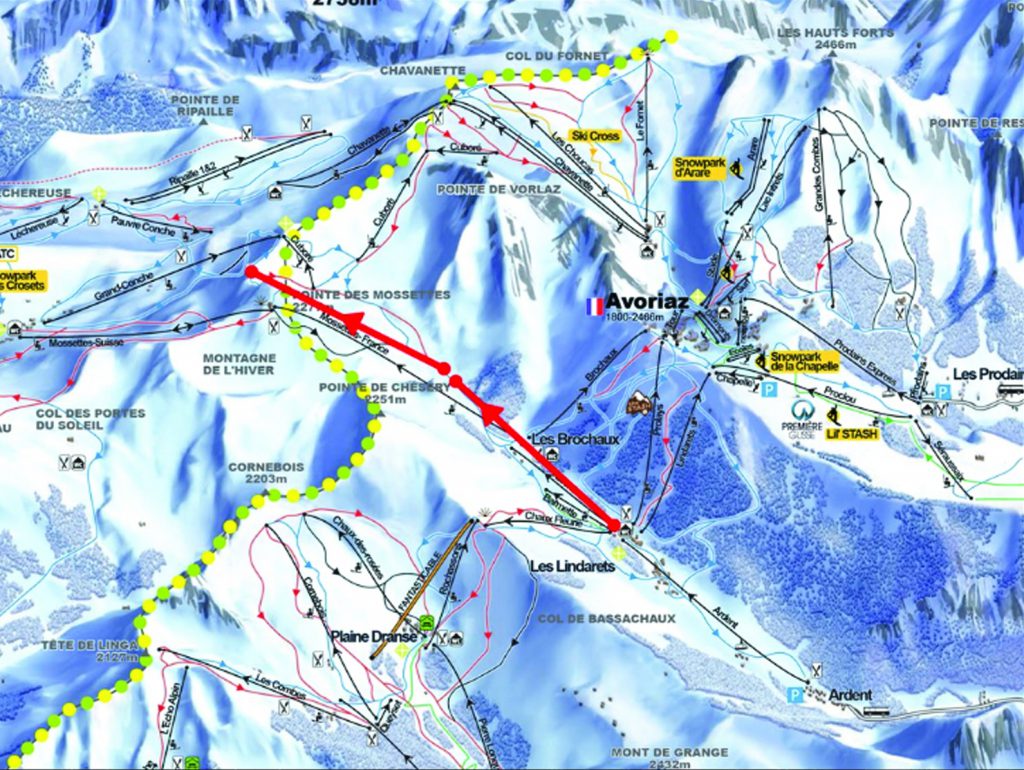 The new lift will go higher up the Abricotine slope and connect with ANOTHER new lift that will be called Cases. This second lift will go up to the ridge and thus putting in a third route for us over into Switzerland. You can see the progress of the project here, they are intending to open in December 2019.
There are other projects in the pipeline; a new gondola in downtown Avoriaz (Changabang to The Yeti café / ESF meeting point), replacement of the old banger Fys lift on the Morzine side and plans are still pushing ahead for a new Morzine to Avoriaz mega lift including a moving walk way under the width of Morzine town centre!!
The Passion Portes du Soleil website is good for looking at all the plans, studies etc.
Maybe that 268euros isn't so bad after all!