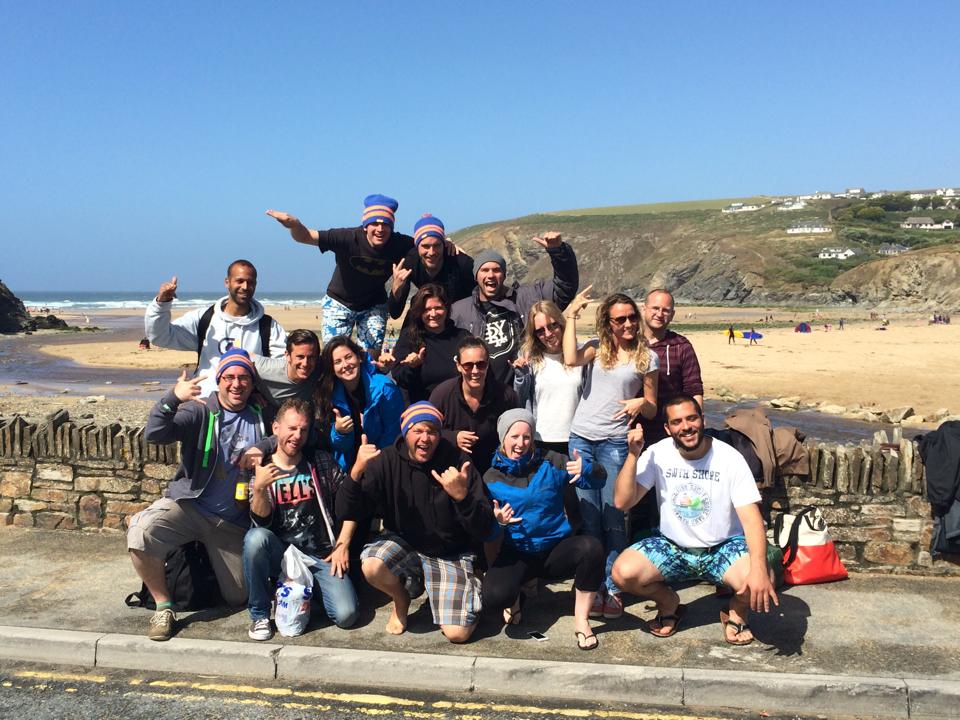 Specialists in creating fun adventure holidays for solo travellers and small groups in the UK and France
Welcome to the Hofnar Experience
Now that you've found us, you'll soon find out why our guests love coming on adventures with us!
In the summer we run small group trips, bespoke trips and events throughout the UK and France; surfing, hiking, biking, rafting …
During the winter, our ski / snowboard trips to Morzine in France are hella fun; whether you are travelling solo, with a partner or in a group of friends!
Super pleased that you have found us … now book your trip immediately!
Whoop, whoop!
Daniel and the team
Summer 2023
This summer our programme sees us running all kinds of trips from surfing weekends in Cornwall to Activity & Adventure holidays in the French Alps, and of course don't miss our FREE summer party in London on the 1st July!
We are going to be in Morzine for 4 weeks this summer.
You can mountain bike everyday or you can get involved in our 'multi-activity' programme.
Morzine really does have it all, join us!
Our summer UK 'adventure' programme has something for everyone.
From simple hiking day trips in the South East to canyoning in North Wales or wakeboarding in the Lake District. SOOOO good.
Winter 2023 / 2024
If you're all about the winter and you haven't come with us before then you do not know what you are missing! If you have been before … then what are you waiting for? Get your deposit in now for your next trip!
In the winter we're based in Morzine in the French Alps which we think is one of the most beautiful towns in world and we know you'll agree …
You can join any of our trips as a solo traveller. Most people come along on their own (at least the first time) then end up bringing their friends next time …
A trip has around 16 like-minded skiers and snowboarders … small enough to get to know each other quickly, big enough to feel like a fun crew. Good times!