£255 (£230 MatesRates) [camping]
£275 (£250 MatesRates) [bunk house]
1st October – 9 places, BOOK NOW
Our weekend trips are perfectly designed so you don't have to take too much (if any) time off work. They offer the chance to get out of the city and really escape the mundane daily grind… and Wales is the perfect place to do it.
On this weekend we are avoiding the crowds of the over-hyped Snowdon and heading south; we'll be based near Dolgellau, a beautiful part of the world. These small group trips are super flexi and the plan outlined below forms just the basis of the weekend…
We'll meet up on Friday evening at Torrent Walk Campsite and set up camp (you can camp or stay in the bunkhouse) – depending on what time everyone gets there we'll head into the village to have dinner in one of the local pubs and work out a more exact plan for the weekend.
On Saturday we'll meet with our awesome guide(s) from Bearded Men Adventures. At this point we are looking to do a fairly chunky hike taking in Cader Idris and maybe some other summits. But it's all pretty flexi and dependent on the group, weather and what the guide decides… however true wild swimming in a little remote lake is definitely on the cards.
In the afternoon / evening there's the option to head to Barmouth (by the sea) for a sunset paddleboard on the estuary. We'll then either bbq by the river or hangout at the campsite or try some local ales in the local pubs…
On Sunday we'll join up again with the Bearded Men and they'll take us up towards Trawsfynydd and wearing all the safety gear (wetsuits, helmets etc) we'll scramble, leap, abseil, swim through the gorges….AMAZING and SO much fun…
In the afternoon we may go canoeing on lake Bala or we might even head to the National Whitewater centre to take on the rapids! But we can make those plans as a group as we get a little closer…
It's going to be such an ace weekend – a real mix of fitness, adventure, excitement, fun, outdoors… come join us.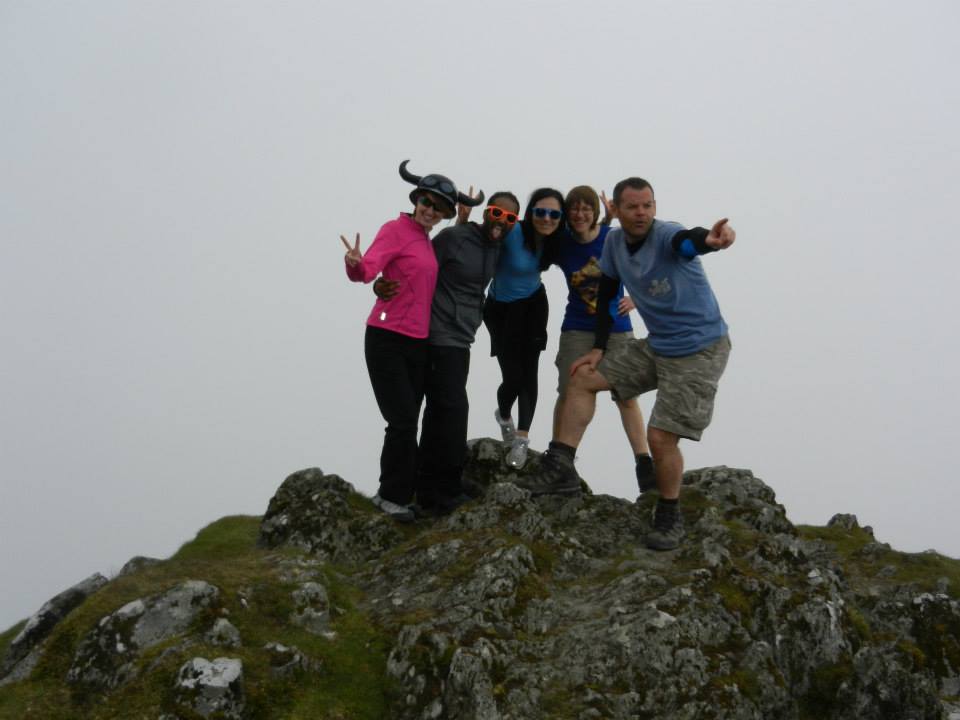 Included in the price:
Campsite fees (if you need camping kit HOFNAR can provide for +£15)
Breakfast each morning (think cereal, porridge, bacon roll, juices, tea / coffee)
Fully qualified mountain guide from Bearded Men Adventures
Morning gorge walking with Bearded Men Adventures (including kit hire)
To Bring:
Camping kit, even in the bun house you'll need a sleeping bag.
Mug, plate, cutlery
Waterproofs (if you do not have the guide may not let you hike with us)
Suitable footwear with good grips (if you do not have – the guide may not let you hike with us, if you are not sure have a chat with us in advance)
Rucksack
Swimsuit
Trainers you don't mind getting wet / slightly beaten up in the river
Extras to pay for:
Meals other than breakfast
Estuary / sunset paddleboard (£45)
Canoeing on Lake Bala (£30)
White Water Rafting (£70)